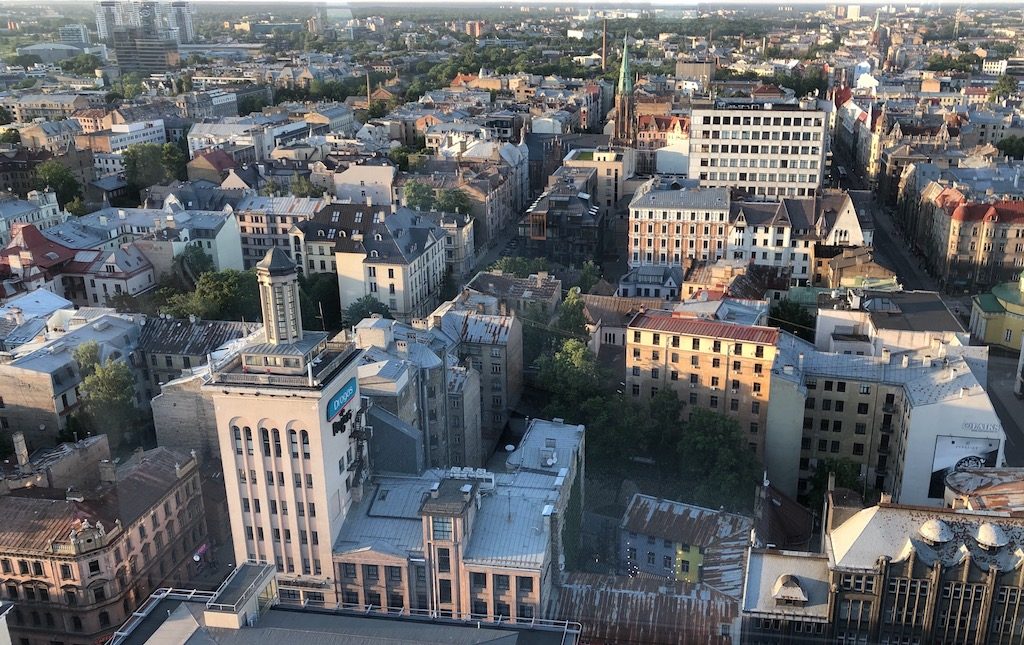 Latvia is one of Europe's greenest countries, with 54 percent of the country covered in forests. It has an abundant network of rivers, lakes, and ponds. Latvia also has a coastal line of around 310 miles, along the Baltic Sea and the Gulf of Riga. And you won't run out of things to do in Latvia. It's capital, Riga, has over 800 years of history and is one of Europe's most innovative and affordable places to visit.
If you're looking for a quick trip, we have five top things to do.
1. Visit Riga old town tour
Riga is only a two hour 35 minute flight from London and a two hour 45 minute flight from Istanbul. Riga is compact and walkable. This city has a history and cultural heritage that spans over 800 years. It's easy to walk from place to place to explore the mix of modern structures and historical sites.
When in Riga, you must visit the following:
St. Peter's Church
Pharmacy Museum
Mentzendorff's House
House of the Blackheads
Museum of the History of Riga and Navigation
Riga Dome Cathedral
Riga Bourse Art Museum
Three Brothers
Riga Castle
Arsenals
Latvian War Museum
Freedom Monument
Riga Art Nouveau Museum
Art Nouveau District
Latvian National Opera and Ballet
Riga Central Market
2. Rundale Palace
Rundale Palace, known as the Versailles of the Baltics, was created by Francisco Rastrelli, the same architect that designed St. Petersburg's Hermitage. This Baroque and Rococo building houses a museum with exhibition halls that showcase artwork, period furniture, and beautifully restored rooms in the palace. Guests can view about 40 of the 138 rooms in the palace.
In addition to the palace, the French-style park with its rose garden, green amphitheater, fountains, and ornamental parterres will charm your socks off.
3. Gauja National Park
There are four national parks in Latvia. If you have to choose one, go to Gauja National Park. And combine your trip there with a tour of Turaida Museum Reserve. Stretching across over 2.2 million acres, Gauja National Park has a diversity of species, a variety of landforms, and plenty of cultural and historical monuments.
You can go hiking, boating, cycling, bungee jumping, and in winter, you can ski too.
4. Turaida Museum Reserve
Turaida Museum Reserve is located in Gauja National Park. The reserve consists of archaeological, architectural and historical monuments that can be traced back to the 11th century. The original medieval castle was built in 1214 for Albert of Riga, the Bishop of Riga of Livonia.
Today, you can visit the newly restored Turaida Stone Castle, Turaida Church, Folk Song Garden, Folk Song Hill, Rose of Turaida Memorial, and the ancillary buildings of the manor.
5. Try Latvian food
Food in Latvia is delectable. Fresh and reasonably priced fish are available everywhere. Latvian cuisine has German, Swedish, Polish, and Russian influences. Venison, wild mushrooms, garlic, rhubarb, catfish, berries, potatoes, and birch sap are staples of Latvian cuisine. When in Latvia, it would undoubtedly be a mistake if you don't try at least a few of the following dishes and drinks:
Barley porridge with pork potatoes
Venison cooked with berries
Herring with cottage cheese and potatoes
Rye bread pudding
Dark rye bread
Latvian rhubarb wine
Kvas drink (low alcoholic rye bread drink)