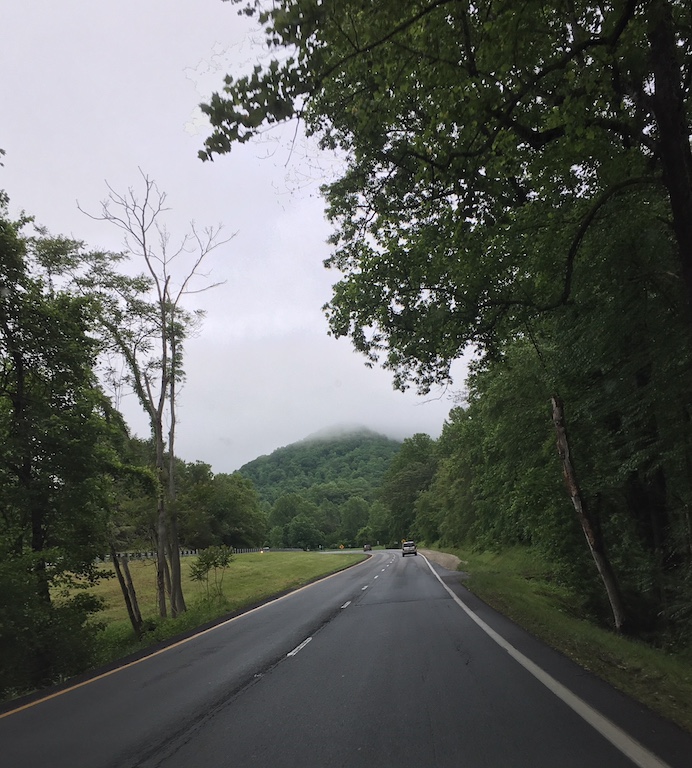 Summer is the time of year for road trips, and we have the tips to help you plan the best summer road trip ever. Get your friends and family together and start planning.
1. Choose your destination
First, you must choose your destination, even though a memorable road trip is more about the companionship and the journey. You can't possibly stay sane with a bunch of people driving aimlessly for a few days or weeks without a destination in mind.
Your friends and family must agree upon a destination before you get into the nitty-gritty details of a road trip. Are you looking for a destination where you can stick your toes in the sand or a place for mountain climbing or a city where you can spend all day in museums, shops, and cafés?
Here is a list of articles to help you choose your destination:
5 Summer Family-Friendly Road Trips
5 Top Honeymoon Road Trips to Consider
5 Best Road Trips to Take from Seattle
5 Road Trips to Take in California
5 Road Trips to Take from Austin
A Road Trip from New York to Tampa
2. Research the routes
Once you've determined the destination, your next step is to research the routes. Find out the distance, driving time and places to stop en route to your destination. Travelmath has a few hassle-free travel calculators you can use:
Use the Distance Calculator for driving distance and map.
Stopping Points Calculator can help you map out estimated distance and driving time from one stopping point to the other. For example, if you're driving from Tampa to Miami, Stopping Points Calculator suggests you stop at Cape Carol, a town about a two-hour drive from Tampa and 130 miles away.  Stopping points can help you decide where to stop for meals, stay a night or explore before your destination.
Use Halfway Point Calculator to help you figure out the midpoint between the destination and your starting point.
3. Plan your budget
Having a budget helps you create a spending plan for your trip. It ensures you have enough money and helps avoid the guilt of overspending. With a budget, you can allocate funds for food, fuel, hotels, activities, and souvenirs.
Here are two helpful tools to help you plan your budget:
1. Travelmath's Cost of Driving to calculate fuel costs from Point A to Point B. The calculator uses current gas prices. This calculator will help you choose a destination that is within your budget.
2. Budget Worksheets helps you plan your budget for lodging, transport, food and drinks, museum tickets and more. Fill in the necessary expenses and omit those that are not applicable to your trip.
4. Choose the activities
Once you've established your budget, you can start planning the activities for your road trip. For example, in New York City, you could end up paying an arm and a leg for attractions and museum entrance fees. Your travel budget will help you prioritize and choose the most relevant museums for your group.
With proper planning, you could save more and see more too. In NYC and other large cities, you can buy a sightseeing pass that includes hop-on-hop-off buses, entrance fees, and boat cruises.
5. Consider places to stay and eat
This section will be the most significant expense of your entire trip. Where you stay is important and where you choose to stay will determine the amount you'll pay for the road trip. Use the following tips to help you find the best lodgings:
Travelmath's Hotel Calculator for the best hotel rates. Find hotels away from popular tourist areas for lower prices.
Try Airbnb.com for apartment rentals where you can prepare your meals and save more.
Enquire about membership discounts – AAA, Military, Student and more.
Use hotel or airline points.
Sometimes booking in advance will help save more money.
6. Prepare your vehicle or start the process of renting a car early
Book as early as you can if you're planning on renting a vehicle. Most car rental companies suggest booking about three to six months in advance to get the best deals. Budget-conscious road trippers should also consider getting a fuel-efficient vehicle.
Those who are driving their vehicle should do the following:
1. Get your vehicle checked by a mechanic and get the oil changed.
2. Check the tire pressure, car battery, brake fluid, power steering fluid, air filter and windshield washer fluid.
3. Make sure the air-conditioning system is working properly.
7. Download important apps including maps
Old-fashioned roadmaps can come in handy, but it's not necessary these days. There's an array of GPS, maps, and traffic navigation apps you can download. We also recommend downloading Spotify (music), TollSmart (road tolls), GasBuddy (track down cheapest gas stations), and iExit (pitstops).
8. Create a packing list that includes snacks and drinks
Unlike air travel, you can bring an unlimited amount of coffee, tea, soda, water and any liquids you want. But don't drink alcohol while driving. Get together with friends and family again and create a fun packing list. Your list should include snacks, drinks, clothes, footwear, gear, toiletries, first aid kit, entertainment, books, games, and cooking utensils if your trip includes camping and grilling.
9. Enjoy your road trip
Most of all, stay alert if you're the driver and enjoy the journey.