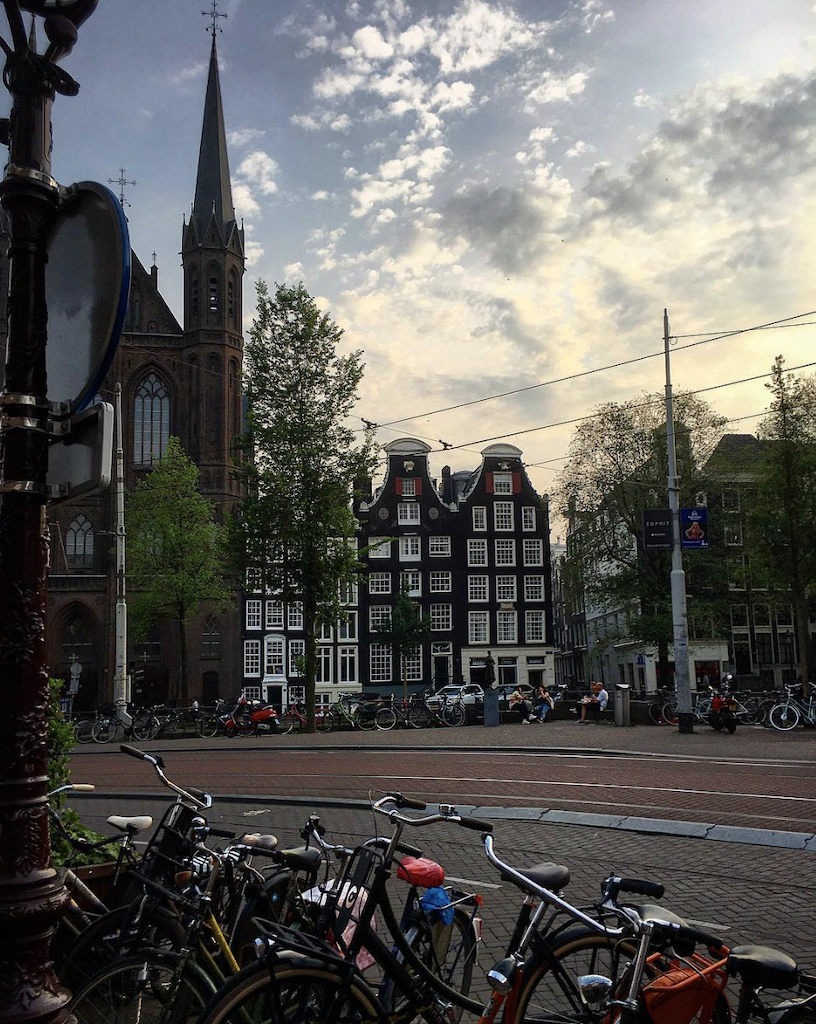 With its hip neighborhoods, World Heritage-listed canals, innovative places to stay, world-class museums with thousands of masterworks, and 800,000 bicycles, Amsterdam is showing the world that it's more than the grubby red-light district and notorious coffee shops.
Amsterdam is one of the most exciting cities in Europe to visit. Here are five reasons to visit Amsterdam now.
1. Museums
Rijksmuseum and Van Gogh Museum are two of the most famous museums in Amsterdam. Located in the Museum District, these are the must-see museums when visiting Amsterdam. You can design your whole two-week trip to the capital city of The Netherlands visiting museums, and you still won't have enough time to visit them all.
Other museums you may want to put on your list:
Stedelijk Museum
Anne Frank House
Amsterdam Cheese Museum
Amsterdam Tulip Museum
Amsterdam Pipe Museum
Bijbelsmuseum  (Biblical Museum)
Corrie ten Boomhuis
Aviodrome
Also check out the Heineken Experience, an attraction located in the first Heineken brewery in Amsterdam. The brewery was built in 1873 by Gerard Heineken. Today Heineken is still holding the top spot for the world's best lager beers. Join a guided tour of Heineken Experience and learn about the history of the beer, sample five premium beers paired with Dutch cheeses, access a hidden bar and more.
2. Nightlife
Throughout Amsterdam, there are clubs, bars, coffee shops and cafes for anyone who wants to dance the night away and meet people. Guests can access more than 20 nightclubs in Amsterdam with an Amsterdam Nightlife Ticket. The ticket costs just 10 Euro, and you get two days' entry to the more than 20 clubs listed.
You have to be 18 to go clubbing, but some clubs require a minimum age of 21. The most vibrant nights are Thursday through Saturday.
3. Cycling
Bicycles rule in Amsterdam. Locals bike to school, to work, to run errands and transport their children from place to place. This bicycle-friendly city has proper bicycle lanes for tourists to get on a bike safely and discover the city and surrounding neighborhoods. Guided bicycle tours are available too for those who prefer to be shown where to go.
Bicycle tour companies like We Bike Amsterdam and Mike's Bike Tours offer various bike tours in the city and through the countryside.
4. Ethnic and local food
In Amsterdam, you'll find some of the best Indonesian and Surinamese cuisine. The Dutch colonized both Indonesia and Surinam for a few hundred years. One unmissable Indonesian food to get is the rijsttafel (rice table), consisting of a variety of vegetables, meat, side dishes, condiments, and rice. Check out these Indonesian restaurants: Sampurna and Kartika. For Surinamese food go to Lalla Rookh.
Also, get raw herring, a Dutch specialty from one of the herring carts (haringhandels). And of course, the ultimate Dutch pub snack called bitterballen. Bitterballen are deep fried meatballs served with mustard dipping sauce.
Another favorite food among locals and tourists is pannenkoeken (pancakes). Here are the top 10 spots to try the pancakes (listed by Amsterdam Tourism Board):
The Pancake Bakery
PANCAKES Amsterdam
The Pancake Boat
Bakers and Roasters
Carousel Pancake House
Mook Pancakes
The Happy Pig Pancake Shop
Upstairs Pannenkoeken
The Breakfast Club
CT Coffee and Coconuts
5. Canal cruises
Amsterdam has 165 canals, and the canal area was included on the UNESCO World Heritage List in 2010. Going on an Amsterdam canal cruise is a must. Read 5 Best Canal Cruises in Amsterdam before deciding which canal cruise to take. The picturesque canals are the top reasons why tourists from around the world visit Amsterdam.
Amsterdam travel tips